WELCOME TO THE OHIO RANCH
HORSE ASSOCIATION
2019 RANCH SHOW DATES
APRIL 26-28 JUNE 14-16 AUG. 9-11 OCT. 4-6
JUDGES: LANCE KINGREY WILLIAM BUTLER CHUCK SCHROEDER ERNIE DOWELL
KERRI KYLE GEORGE FLUHR STEPHANIE McCONNELL STEVE GRAVES
ALL SHOWS ARE HELD AT HENDERSONS ARENA 739 VAN FOSSEN RD JACKSON, OHIO
SHOWS ARE DOUBLE JUDGED
COME JOIN US FOR A FUN WEEKEND OF RANCHING
THE ORHA WAS ORGANIZED TO PROMOTE, EDUCATE AND BRING KNOWLEDGE TO THE STATE OF OHIO ABOUT THE RANCH HORSE AND THEIR ATHLETIC ABILITY. THE ASSOCIATION WILL PROVIDE RANCH HORSE SHOWS FOR DIFFERENT LEVELS OF HORSE AND RIDER WITH THE STANDARDS AND RULES OF THE ARHA.
CHECK OUT OUR SPONSORS PAGE. WE HAVE AWESOME SPONSORS. PLEASE SUPPORT THEM AND THANK THEM FOR HELPNG THE ORHA!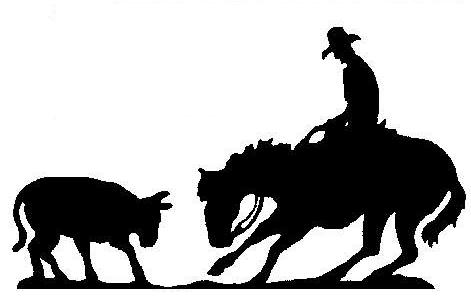 2019 WORLD SHOW RESERVE CHAMPIONS GRACIE, KRYSTAL, KIRSTEN, JENNA & ABIGAIL
OCTOBER IS BREAST CANCER AWARENESS MONTH. WEAR YOUR PINK AND SHOW YOUR SUPPORT AT OUR OCTOBER SHOW.
THE OCTOBER SHOW WILL BE SPECTACULAR
PAYBACK CLASSES BEIND ADDED EVERYDAY
AMA HERD WORK/ SWEETWATER RANCH LLC & ORHA
NOV AMA BOXING/ TLC CREATIONS & ORHA
AA RANCH CUTTING/ BUENATELLO RANCH & ORHA
YOUTH RANCH BOXING/ SHAUN & MONICA MCBRIDE & ORHA
NY RANCH RIDING/ ORHA
NOV AMA TRAIL/ BRENT BAIL RANCH HORSES
AMA WCH/ FAIRFIELD CATTLE CO. & WHISKEY GRASS RANCH
AA RANCHMANSHIP/ TERRY MYERS TRAINING CENTER
AA REINING/ MURPHY PERFORMANCE HORSES
AA WCH/ DERBY CITY JERKY
NOV AMA RANCH ROPING/ CROOKED TAIL RANCH/ STOCKROOM 601
AMA RANCH CUTTING/ LAWRENCE PERFORMANCE HORSES & BULL LICK RANCH
AA HERD WORK/ WW PERFORMANCE HORSES
NA RANCH REINING/ REMINGTON & LINDSEY LEACH ( IN HONOR OF RON McKIBBEN)
AMA CONFORMATION/ REMINGTON & LINDSEY LEACH
NA RANCHMANSHIP/ BUCKEYE PERFORMANCE HORSES
NY RANCH REINING/ KAY SCOTT(IN HONOR OF HER GRAND DAUGHTER KIRSTEN)
ALL AGE CUTTING/ FIRST CUT FARM & ORHA